Helping Your Pets Heal at Home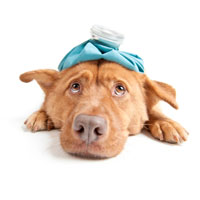 Injections
Administering injections at home can be frightening for you & your pet. Not only is our trained staff able to administer
Insulin
for diabetic pets but we also provide services to inject B-12 or certain sedatives as prescribed by a Licensed Veterinarian.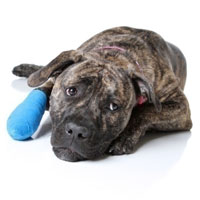 Wound Care
We know that sometimes bandage changes and physical therapy can be overwhelming. By providing simple services, such as suture removal, at home we are able to minimize stress to the animal. We are able to work around your schedule to provide care to meet your pets needs.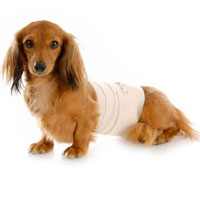 Hospice Care
The staff at All Paws can provide your pets with transportation to veterinary appointments, fluids administered in the comfort of their own homes, and will even work with your vet to implement a pain management plan to ensure your pet is happy and lives as pain free as possible.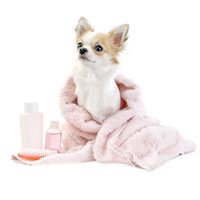 Basic Grooming
Its always a debate, take the dog to the groomer or spend your evening after work scrubbing them down. An All Paws care provider can not only provide a bath and nail trim but can also do more in depth procedures such as anal gland expression and sanitary clips.
Why Choose Us
We often stress ourselves attempting to find quality care for our pets. At All Paws we understand that you need more than a petsitter or dog walker. You are in need of trained individuals that you can intrust with your animals. Our staff have all been selected due to their extensive knowledge of caring for animals in various states of health.
Our Mission
Our company was founded on the belief that pets should have access to quality care when they need it. Caring for a loved one that is in pain or not feeling well is not always the easiest thing to do. At All Paws our compassionate staff is ready to step in and custom build a program to ensure that your pet receives everything they need to rest and recooperate.
Experience,
Compassion

and superior treatment that your pet deserves.
Your pet's comfy, convenient alternative to traditional boarding.