Helping Your Pets Heal at Home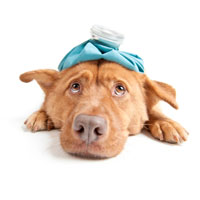 Injections
Administering injections at home can be frightening and traumatic for you, and especially for your pet. Not only is our highly trained staff able to administer insulin for diabetic pets, but we also provide other complex services such as B-12 injections or certain sedatives as prescribed by your veterinarian.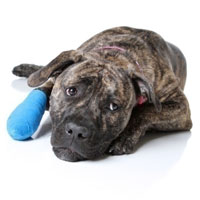 Wound Care
We know that sometimes bandage changes and physical therapy can be heartbreaking, painful and overwhelming. The considerate staff at We Love All Paws helps to minimize stress to you and your pet by providing standard services such as suture removal - at their home - where they are most comfortable.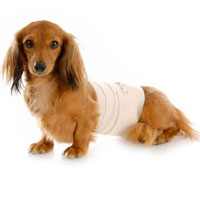 Hospice Care
For sick and elderly pets that require extra care, the staff at We Love All Paws can provide delicate transportation to veterinary appointments, professionally administer fluids in the comfort of their own home, and even work with your veterinarian in implementing a pain management plan to ensure your pet is happy and as pain free as possible.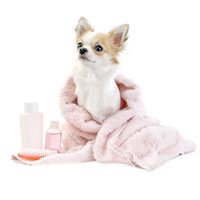 Basic Grooming
Never stress again about having to book an appointment, drag your pet to the groomer and deal with the anxiety that goes along with it. We do all that and we come to you. At We Love All Paws, we not only provide a bath and nail trim, but can also do more in depth procedures such as anal gland expression and sanitary clips.
Why Choose Us
At We Love All Paws we understand that you need more than a pet sitter or dog walker. You need trained individuals that you can entrust with your precious animals. We have the knowledge and the compassion you are looking for to properly care for your loved one. Our staff is selected based on their extensive knowledge and experience in caring for animals in various states of health. And, we want to bring that to you.
Our Mission
We strive to improve and enhance the quality of life of each and every animal we care for. We believe every pet deserves top notch medical and physical attention, no matter what their condition. And, we aim to educate pet owners and promote a lifelong intimate bond between you and your companion.
Experience,
Compassion

and superior treatment that your pet deserves.
Your pet's comfy, convenient alternative to traditional boarding.