Top 5 Things to Consider before Vacationing with your Pet
You're finally ready for that much needed vacation. Go, you! This is a time to relax, unwind and enjoy yourself. Who doesn't love that? Well, if you're traveling with your pet, you might not.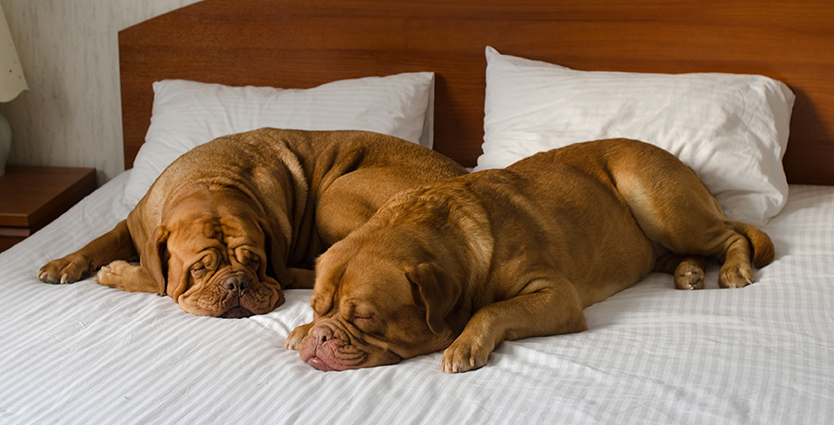 A vacation should be a time to separate yourself from reality, responsibility (mostly) and guilt. You should be planning your endless activity schedule and packing your gear, not your pet's bed, medicine, favorite toys, food, treats, blankets - the list goes on.
Let's face it – we love our pets, we consider them family, but they don't always listen or behave and dealing with that on your long overdue time off is certainly not ideal. Especially if you have a sick or senior pet that requires extra care and special needs. However, if you have a pet that always listens, behaves well and doesn't need attention … then you don't have a pet. You have a stuffed animal. Quit buying it food.
Here are five things to consider before vacationing with your pet:
Is your pet a traveler? Some pets are not. They get anxious, scared or restless, they don't enjoy it and you certainly won't. That nervous tinkle or uneasy squeal isn't going to fly on vacation. Literally.
Does your pet require medicine or special attention? Let me tell you, traveling with a sick or elderly pet is just about as much fun as traveling with a sick or elderly human. Enough said. Plus, you may not want to worry about administering your pet's medicine while you're attempting to scuba dive.
Do you have a bottomless wallet? It's expensive to travel. And, it's even more expensive to travel with a pet. You will need to consider the entire trip, the itinerary and the costs involved to make sure your pet is provided for. There are no perks in this department.
Is convenience a factor? Traveling with a pet is no walk in the park. No one wants to worry about whether their pet can stay with them in the hotel, eat with them in the restaurant or come along with them to the dance club. This is not bonding.
Do you enjoy peace of mind? The answer here is yes, folks. Especially if you're traveling with a significant other, friends or family – that peace of mind you have when you leave your pet in dependable, affordable care is priceless…and imperative if you want to work on that tan.
Do yourself a favor and use a reliable and much easier option like a professional in home pet care service. What a great decision (why didn't you think of that?). Not only is it easier on you, it's safer, more convenient, and less stressful on your fretful pet. And, that is hard earned money well spent. So, go ahead - sit back, relax, give your lap a break and take a large sip of that adult beverage while your pet rests easy at home. You deserve it and you're a great pet parent because of it – Rock on!
Experience,
Compassion

and superior treatment that your pet deserves.
Your pet's comfy, convenient alternative to traditional boarding.