Your First Pet Adoption And What To Expect
You've made a great decision to adopt and one that could potentially save a life – congratulations. What's next? We know you have a lot of love to give and tricks to teach, so let's talk about preparation.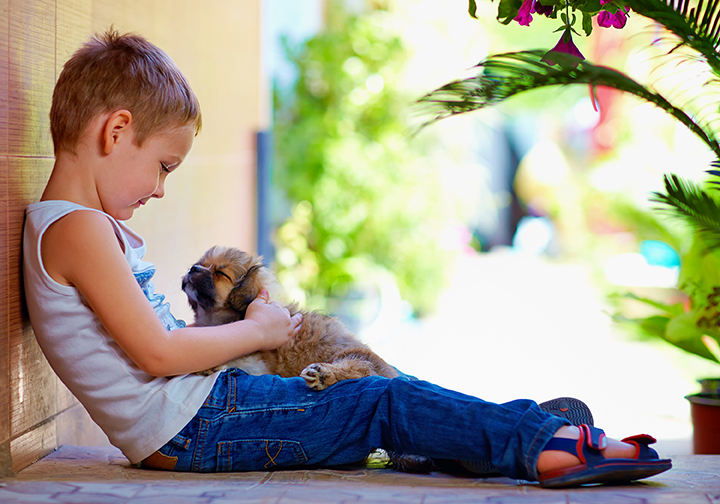 What to expect at the shelter:
Decisions, decisions. If you've already decided beyond a shadow of a doubt what type of pet you want and what type of breed, you are a step ahead. If not, get ready to ooh and aww over every droopy eyed, whisker faced animal you see. A little research is imperative in choosing the right pet to bring home.
Can you pay my bills? The shelter wants to be sure that you are a responsible and loving potential parent. You will most likely be asked to fill out an adoption form, pay upfront for an adoption fee, any shots needed, and any other housekeeping costs, depending on the type of shelter.
Leashes, collars and tags, oh my. It's a good idea to think about a way to tame an excited and frightened furry orphan from the get-go. You may want to consider going ahead and bringing with you a leash, collar and/or a form of transporting him home safely and comfortably.
Micro-what? Micro-chipping is a great option for new pet owners. It is becoming one of the most convenient and popular ways to make sure that you and your bestie are never parted. Most shelters can do this for you for little cost. And, be sure to register your digits, if the shelter doesn't.
What to expect in bringing home your new BFF:
Home sweet home. You will need to prepare your home and your family (especially the kiddos) for the new fluffy addition. Make sure you have a specific area designated for the pet to eat and sleep, and a crate for potty training, if needed. And, be sure little Billy knows the rules in interacting with his new pal.
Pencil me in. It's important to establish a rigorous schedule from day one. Ask the shelter what type of food to give him and when. And, stick to it. Once you get in a routine, potty training and going outside for play will begin to make sense to him.
Find a vet. Fast. You and your pet's veterinarian may or may not become your next best friend over the years to come. But, deciding on one that you both feel comfortable with is critical. And, look into the closest emergency vet phone number or location, just in case. You don't want to be looking when you (gulp) need them most.
The good life. It's a good idea to look into grooming, pet boarding and in-home pet services in your area, especially if you have an elderly or special needs little critter. It's better to be safe, than sorry. Always have a reliable, dependable professional that can step in when you need them on your side.
Sit, Speak, NOOO! Getting a jumpstart on the training and tricks is key. Once your pet understands that you are on his side, you can begin to accomplish a lot. Be gentle and start small - you'll be amazed at the progress once he begins to trust you. Also, hire a trainer if needed. Don't try to accomplish the seemingly impossible with a feisty and timid Mr. Barks-and-howls-a-lot.
ENJOY. Everyone needs a loyal companion. It just makes life more lick-able!
Experience,
Compassion

and superior treatment that your pet deserves.
Your pet's comfy, convenient alternative to traditional boarding.